- Family owned for over 40 years -




Oak Orchard Canoe Kayak Experts




- Open year round -




www.oakorchardcanoe.com


Phone Order line (10am-6pm EST) ..................(800)452-9257
"Waterport" (between Rochester and Niagara Falls) ........... (585)682-4849
"Rochester" (on beautiful Irondequoit Bay) .............................. (585)288-5550
email us: oakorchardcanoe@rochester.rr.com
"Welcome to the BIGGEST - LITTLE canoe and kayak shop in the world"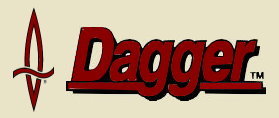 Recreational Kayaks
Zydeco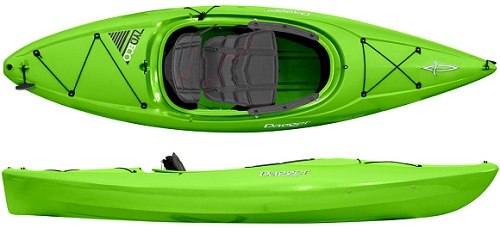 Make no mistake... The Zydeco is loads of fun, but it's no toy.
Dagger's easiest-to-paddle, lightest, most approachable kayak design is a true performer.
Maximized waterline length combined with a surprisingly sophisticated hull and outfitting that far outshines whatever else is out there make for a fast, responsive, stable, and comfortable ride.
Put yourself in command, from flat-water cruising to taking full control in moving water of rivers and inlets.
The Zydeco design has been completely overhauled for even more maneuverability and faster acceleration than ever before.
Now with even more premium features not found in average recreational kayaks, the Zydeco offers a comfortable but dialed-in cockpit design that's roomy enough for relaxation without sacrificing the performance capabilities offered by smaller cockpits.
The CFS-R outfitting rounds out the experience with amazing comfort and multi-adjust options for better fit and function.
The new Zydeco kayaks are lightweight for easier carrying and cartopping, while the shorter length offers increased control for twisty environments.
Choose your size; compact and sporty Zydeco 9 or upgrade in style with Zydeco 11...
| | | | | | |
| --- | --- | --- | --- | --- | --- |
| Model | Length | Width | Cockpit | Weight | Max. Capacity |
| Zydeco 9 | 9' 1" | 28.5" | 38.5" x 21.75" | 36 lbs | 220 lbs. |
| Zydeco 11 | 11' 2" | 27.75" | 38.5" x 21.75" | 49 lbs | 325 lbs. |
---

Box Stores may try to match our prices but they can't match our service.
"Don't be fooled! A manufacturer discontinues an unpopular model and then sells it at the big box under a new name. OR the box store makes up a name and has the kayak made in China or Thailand. Shop at the box stores and you'll find you're on your own both before and after the sale. Hoping that you've made a good choice rather than knowing you've bought the best value for the priorities you have and the waters you want to explore.
We get calls all the time from people trying to find parts for those box store kayaks, unfortunately parts are just not available, anywhere.
What will you do WHEN your seat, footbrace or backrest BREAKS ? You can't even get a cockpit cover or spray skirt to fit them. We call them "white elephants"; cheap box store kayaks which turn out to be a costly mistake and provide a hobby of frustration rather than fun."
Oak Orchard Canoe Kayak Experts has all the best brands plus on site warranty, on-site repairs, parts, lessons, free try-before-you buy and knowledgeable sales people that spend the time to help you buy the right kayak the first time.

back to kayaks page