Danuu "cover Me" Kayak and Canoe Covers is the answer to all paddlers' dreams - an affordable, hassle-free solution for protecting your boat! The covers are 100% UV resistant polyester with a water resistant coating on the inside of the material. The cover fits over the kayak - top or bottom, and can be used on top of a car or on a trailer.
Drop it on, cinch it up and you are covered! It is that simple!
Click here to see diagram and more product information
Available in 6 Sizes for kayaks and 3 for canoes:
Ever look for something red to hang from the craft while in tow? These stuff bags are designed to be great 'FlagBags™'!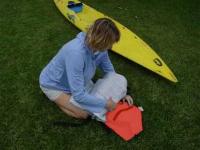 When not in use, the cover stores in the attached 'FlagBag™'! How much more simple can it be?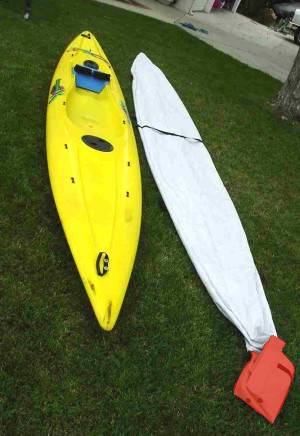 NYS residents add 8% sales tax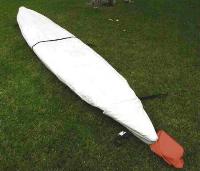 Enjoy simple protection that is hassle free!